CORE Admin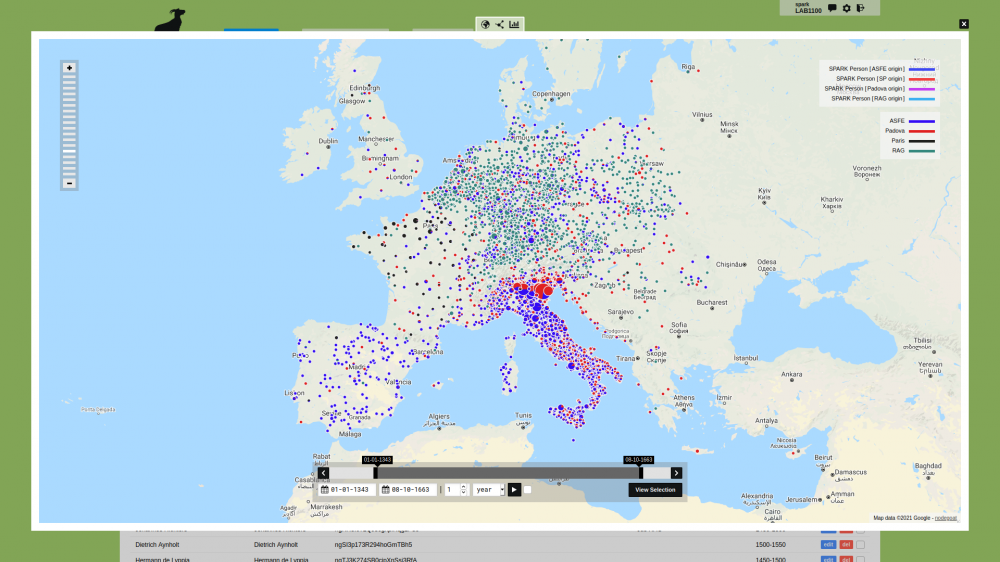 nodegoat has been extended with new features that allow you to ingest data from external resources. You can use this to enrich your dataset with contextual data from sources like Wikidata, or load in publications via a library API or SPARQL endpoint. This extension of nodegoat has been developed as part of the SNFS SPARK project 'Dynamic Data Ingestion (DDI): Server-side data harmonization in historical research. A centralized approach to networking and providing interoperable research data to answer specific scientific questions'. This project has been initiated and led by Kaspar Gubler of the University of Bern.
Because this feature is developed in nodegoat, it can be used by any nodegoat user. And because the Ingestion processes can be fully customised, they can be used to query any endpoint that publishes JSON data. This new feature allows you to use nodegoat as a graphical user interface to query, explore, and store Linked Open Data (LOD) from your own environment.
These newly developed functionalities built upon the Linked Data Resource feature that was added to nodegoat in 2015. This initial development was commissioned by the TIC-project at the Ghent University and Maastricht University. This feature was further extended in 2019 during a project of the ADVN.
Workshop Series
We will organise a series of four virtual workshops to share the results of the project and explore nodegoat's data ingestion capabilities. These workshops will take place on 28-04-2021, 05-05-2021, 12-05-2021, and 26-05-2021. All sessions take place between 14:00 and 17:00 CEST. The workshops will take place using Zoom and are recorded so you can watch a session to catch up.
The first two sessions will provide you with a general introduction to nodegoat: in the first session you will learn how to configure your nodegoat environment, while the second session will be devoted to importing a dataset. In the third session you will learn how to run ingestion processes in order to enrich any dataset by using external data sources. The fourth session will be used to query other data sources to ingest additional data.[....]
Continue reading
Comment