Punched decoration in Medieval panel paintings
CORE Admin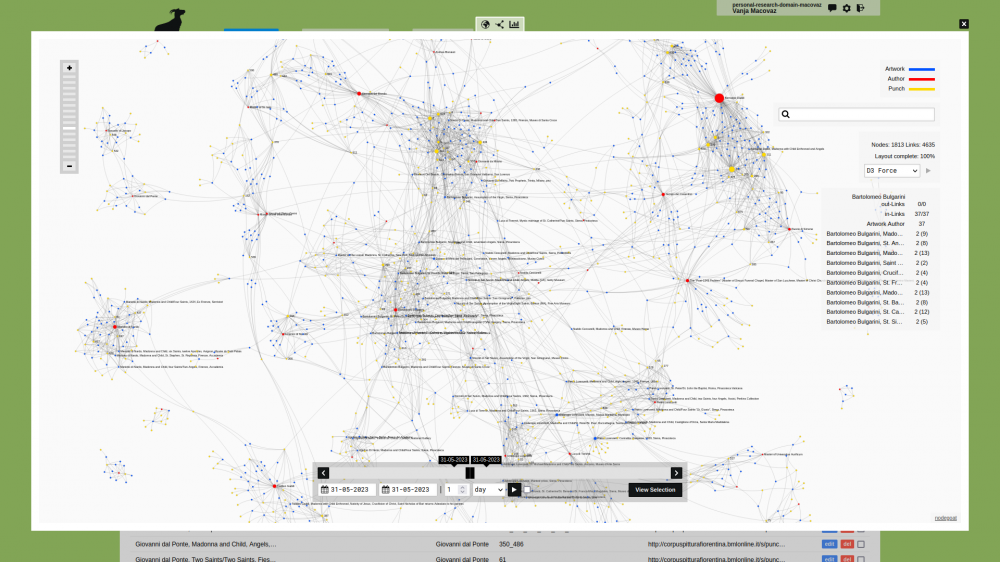 Database that reconstructs the work of Erling Sigvard Skaug on punched decoration in Medieval panel paintings.
Vanja Macovaz , Università degli Studi di Firenze

The study of punched decoration in Medieval panel paintings, while having to deal with the problem of interpreting the collected data, was the main interest of the work of Norwegian art conservator Erling Sigvard Skaug (1938-2022) and several other important art historians during the second half of the 20th century. The archives of the Norwegian art historian and conservator were the object of the doctoral project carried out during a three-year period from 2019 to 2022 at the University of Florence by Ph.D. candidate Vanja Macovaz under the guidance of Professor Stella Sonia Chiodo. The scholarship in Digital Humanities involved the creation of a digital archive, where people could access study material, texts and tables, that highlights the links between workshops and works of art, which were shaped by the use of different forms of punch decoration. Using the author's photographic archives, which can be accessed at Villa I Tatti in Florence where they are kept, it was possible to digitize and make available online all the important images that were at the base of Skaug's forty-year research work as well as to create connections between them and the research published in the volumes "Punch Marks from Giotto to Fra Angelico: Attribution, Chronology, and Workshop Relationships in Tuscan Panel Painting" in 1994.

The nodegoat platform was used during this research work to obtain a graphic and interactive view of the data collected, allowing users to see the links between workshops and the punches they used, the contacts, the loans and exchanges of tools and how the latter were used to realize the works of art that have been studied in this project.
Project Website: Punch Marks database
Public User Interface: nodegoat.net/viewer.p/100